Officers...
The Harvard Club of Israel is pleased to announce its board as of January 2022:
Graduate School of Arts and Sciences '96
Graduate School of Arts and Sciences '72
Digital Officer
Sanford Colb
Law School '74
Regional Cooperation Officer
Isaac Devash HBS '93 (And the president of the HBS Club of Israel)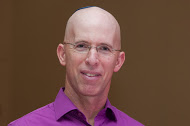 Sagi Melamed (President) is the VP for External Relations & Development at the Max Stern Yezreel Valley College, where he is focusing on enriching the society and developing the economy of Israel's northern periphery through quality higher education. Since his graduation from Harvard University (1996), with an MA in Middle Eastern Studies, Sagi has held senior positions in the non-profit and higher education sectors, all focused on strengthening the economic and social fabric of the Galilee. He is a founding partner in MASIG – a consulting firm which builds fundraising and development capacity for non-profit organizations. Sagi was the Founder and Chief Instructor (4th Dan Black Belt) of the Shotokan Karate Club in his community of Hoshaya in the Galilee, a Captain in the Israeli Defense Forces, and a board member of Budo for Peace, which brings together young people from conflict areas around the practice of traditional martial arts. Currently serving as President of the Harvard Club of Israel, Sagi was a Founding Board Member of the Middle East University and the Founding Director of the Jordan Valley Cross-Border Cooperation Center. Born in Kibbutz Ramat Yochanan, Sagi represents the third generation in a family that were founders of the Kibbutz movement and the State of Israel. Sagi is the author of SON OF MY LAND (2013) and FUNDRAISING (2016).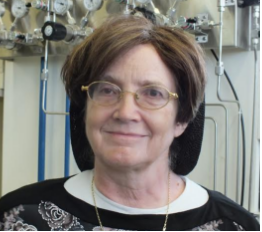 Malka Schaps (Board Member)
was born in Cleveland, Ohio as Mary Elizabeth Kramer. After converting to Judaism, she got a B.A. in Mathematics (with Highest Honors) from Swarthmore College. She and her husband David earned their Ph.D.'s from Harvard University (1972), after which they made aliya to Israel and took up teaching positions in Tel Aviv University.
In 1977, she moved to Bar-Ilan University, where she is currently a Professor Emeritus, having served along the way as Chair of the Department of Mathematics and Dean of the Faculty of Exact Sciences. Under the pen-name of Rachel Pomerantz, she has written a number of novels and two books on the Holocaust. A few selected scenes from her more autobiographical novels take place at Harvard, including, in "A Time to Rend, A Time to Sew", the fight she spearheaded against requiring Orthodox students to take their Saturday exams after sundown on Saturday night, after having paid a proctor to guard them all day on Saturday. Malka Schaps served as Co-President of the Harvard Club of Israel

)

2002-2010

(

, and Treasurer

)

2004 to date

(

. Some of the events she organized include a pre-election event in 2003, and several dialog events: http://www.math.biu.ac.il/~mschaps/harvard.html.
Clifford M. J. Felig (Secretary) is a partner with the Israeli law firm Meitar Liquornik Geva Leshem Tal. Cliff was born and raised in New Haven, CT. He earned his BA degree in Economics from Yale College in 1982, and his JD degree from Harvard Law School in 1986. He moved to Israel in 1992, and practices corporate law. He is married to Minna Ferziger Felig, and they have four children.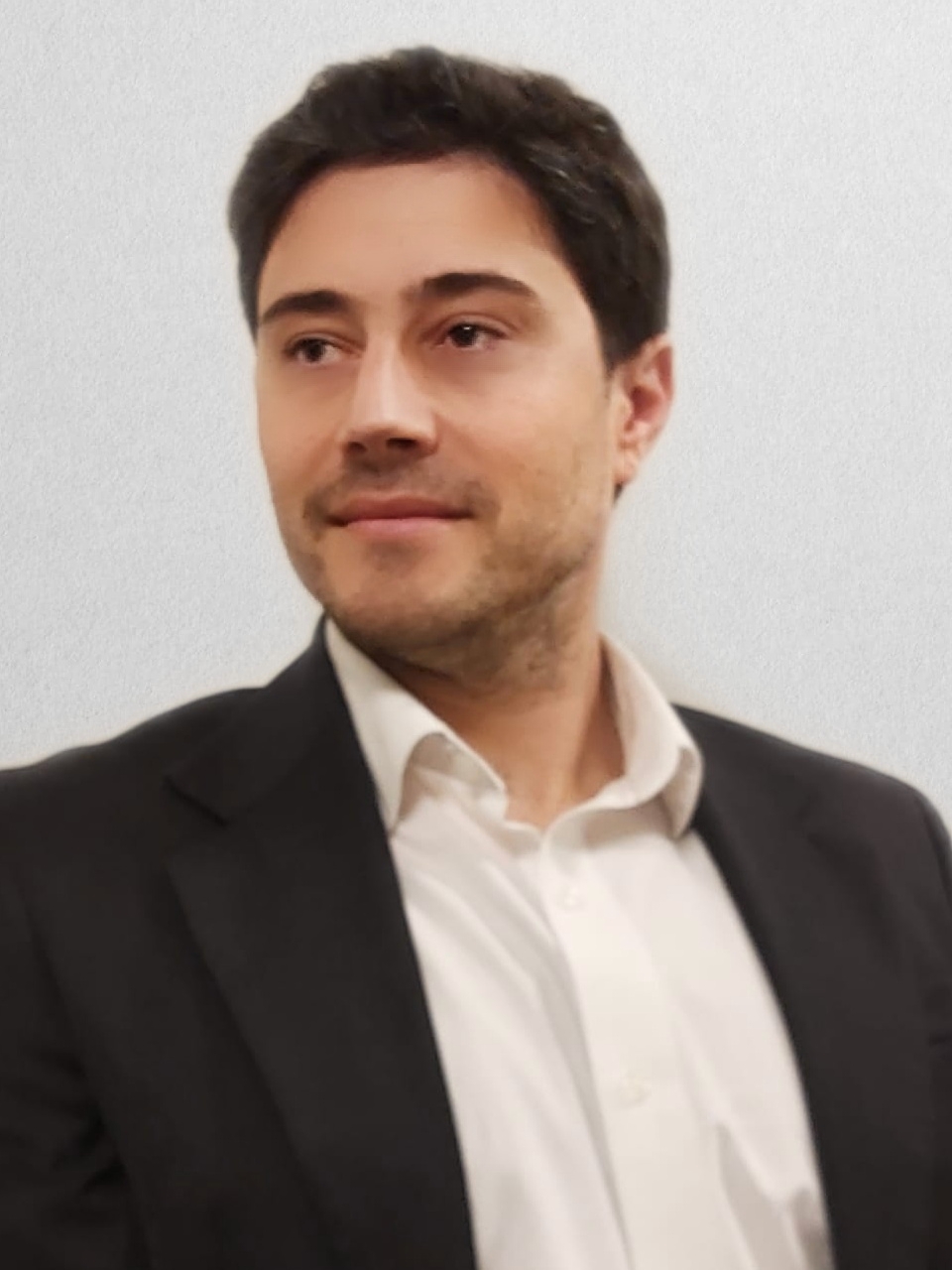 Ilan Grinshtein (Treasurer) is an associate general counsel at the Israel Aerospace Industries (IAI). Before joining IAI, Ilan was a corporate lawyer in top law firms in Israel and the US. He clerked on the Supreme Court of Israel and served as a legal assistant to the Israeli Minister of Justice. In addition to his LL.M. from HLS, he holds an LL.B. and an LL.M., both magna cum laude, from Tel Aviv University, where he is currently working on his PhD in contract law and theory.
Myles Wolfson (Board Member )
is the senior partner at Wolfson-Law, a practice that specializes in providing corporate and commercial legal support to Israeli hi-tech and other companies. Myles is also a member of www.counselof5.com. A graduate of Princeton University with an AB degree in European History, Myles continued his education at Harvard Law School where he received a JD degree in 1989. Myles has worked in several law firms in both New York and Tel Aviv and has over 15 years of experience serving as legal counsel in several multinational corporations. Married with four children, Myles is an avid reader, traveler, student of languages and likes to spend the rest of his free time at the gym.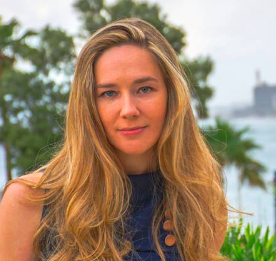 Ariane Mandell (Communications Officer) grew up in New Hampshire and earned her first degree in East Asian Studies from Bates College. After receiving her Master of Theological Studies degree in comparative religion and folklore from Harvard Divinity School she worked as a sales trainer at EF Education in Boston before making aliyah in 2015. Ariane is now a breaking news editor at The Jerusalem Post. Previously, she was the resource development manager at Kav LaOved - Worker's Hotline, an NGO committed to the defense of workers' rights and the enforcement of Israeli labor law. She is also on the board of The Stage: Poetry Slam Series in Tel Aviv and a periodic instructor of Public Speaking at Shalem College in Jerusalem. Ariane is an alumna of the Dorot Fellowship in Israel, the Schusterman Foundation's ROI community, and the Tikvah Institute for Zionist Thought and Leadership at Midrasha Ein Prat in Alon.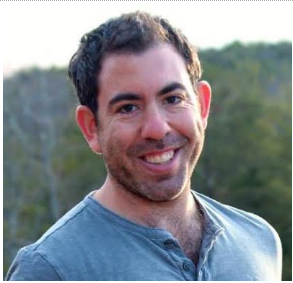 Yaniv Rivlin (Outreach Officer)
is Bird's General Manager in Israel. Bird is the last-mile electric vehicle sharing company dedicated to bringing affordable, environmentally friendly transportation solutions to communities across the world. Yaniv is responsible for leading the successful adoption of Bird in Israel, which has been acknowledged globally, including by the WSJ. Prior to Bird, Yaniv gained extensive experience working across sectors, throughout Israel and North America. He co-founded and served as the Executive Vice President of Comtribute, a company that specialized in providing organizations with a free and unique online platform to raise funds and engage with consumers. Most recently, Yaniv was a Senior Program Officer for the Charles and Lynn Schusterman Family Foundation, where he built and led the team that runs the REALITY Experience journeys. The REALITY program invites industry leaders in diverse spaces, such as technology, music and impact to participate in leadership trainings in Israel in order to reignite their passion and potential for repairing the world. Yaniv attended the Hebrew University of Jerusalem and recently completed the Executive Program at Singularity University. He holds the honor of being a Sauvé Scholar for his exemplary leadership, which offered him the opportunity to complete a one-year residential fellowship at McGill University. Yaniv received his Master's in Public Policy from the Harvard Kennedy School of Government, where he was awarded the E. David Fischman Scholarship and co-founded the Harvard Israel Conference.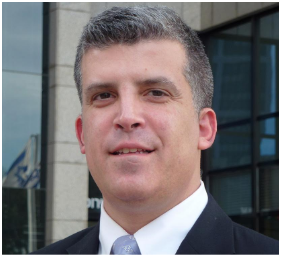 Nir Elperin (Member at Large)
has been the CEO of Arba Capital Markets since 2018 representing Columbia Threadneedle in Israel as well as being involved with a number of high-tech companies. Nir joined Arba (the parent company) in 1999, as VP in charge of Venture Capital. Nir has assumed operational positions in portfolio companies, primarily in business development and financial management. He has gained experience in a broad range of markets including media and entertainment, mobile messaging, Internet services and enterprise software. Prior to Arba, he was a Senior Financial and Information System Analyst for four years at Clal Finance, one of Israel's leading investment firms. Nir is a twice magna cum laude graduate of Tel Aviv University with an MBA in Finance (1997) and a BA in Computer Science and Economics (1994). He served for four years in the Military Intelligence Unit of the Israeli Defense Forces. Nir is a graduate of the Program for Management Development (PMD 2003) at Harvard Business School. In 2011, Nir was elected a member of the HBS Alumni Board and served as Vice President of the Board's Executive Committee.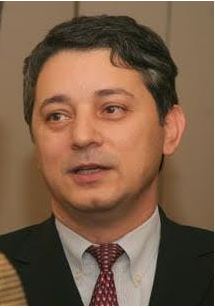 Isaac (Itzik) Davesh (President of the HBS Club of Israel)
is a business and social entrepreneur with over twenty years of experience in venture capital and private equity investments, and several years of
experience as an investment banker in mergers and acquisitions at Credit Suisse First Boston in New York, London, and Tokyo. Isaac established a number of private equity funds and assisted a variety of Israeli companies in their international development. Together with two partners, he initiated, with the Weizmann Institute and with Israel Prize winner Professor Ruth Arnon, a biotech company that is developing a universal flu
vaccine.
In the social sphere, over the last decade, Isaac has committed himself to advancing the establishment of a critical mass of public sector cadets and talent management programs that are meant to help meet a number of current and future challenges facing Israeli society. Additionally Isaac founded and serves as the President and Chairman, respectively, of the HBS Alumni Association of Israel and the Wharton Club of Israel. He holds a bachelor's degree, summa cum laude, from the Wharton School of the University of Pennsylvania and an MBA from Harvard Business School.
Ofir Zigelman (Digital Officer)
is a Principal Product Manager on the Expansion Strategy team at Amazon Web Services (AWS), Amazon's high-growth cloud computing business. In his current role, he leads infrastructure, partnerships, and go-to-market strategy to expand the Amazon cloud in Europe & Israel. Pr
eviously, he served as Senior Intelligence Officer with the Israeli Prime Minister's Office, where he co-led a technological project that won the office's highest national security award, and as Commander in the elite IDF Intelligence Unit 8200.
He holds a Master's in Public Administration from Harvard Kennedy School, an MBA from the Wharton School of the University of Pennsylvania, and an undergraduate degree in law from Tel Aviv University. At Harvard, he served as Research Fellow in Economic Growth with the Center for International Development. He serves on the board of the Harvard Club of Israel, and on the advisory board of The Tikvah Fund and itrek.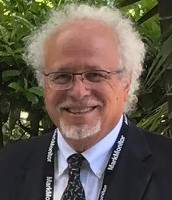 Sanford Colb (Regional Cooperation Officer)
Born in Cleveland, Sanford Colb completed his BA and MSc at Upenn in Physics, his MA in Law at Cambridge University, and his JD at Harvard. In addition to practicing law, Sanford has lectured on Intellectual Property Law at Bar Ilan University and Netanya Academic College. He is currently Chairman of the Board of Trustees at The Jerusalem College of Technology and a Member of the Executive Committee and Board of Trustees of Shalem College in Jerusalem. A member of numerous legal associations including the American Patent Law Association and the Israel Association of Patent Attorneys, Sanford was also awarded the Silver Medal of the Royal Society of Arts, London and was named a Thouron Scholar at Cambridge University. Sanford has four children.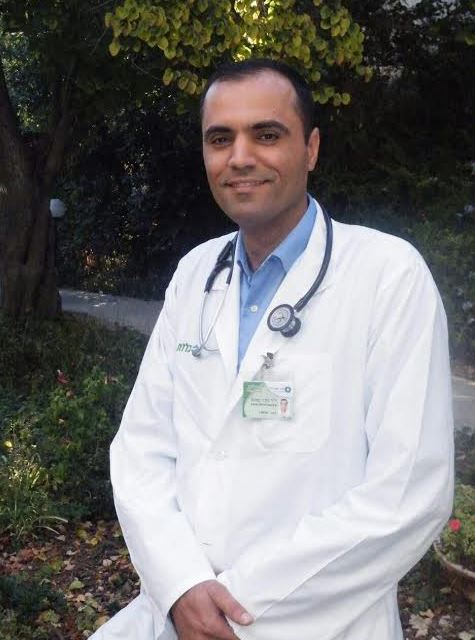 Sameer Kassem M.D, Ph.D, MPA (Board Member) has been the head of the department of medicine in Carmel Hospital - Haifa since October 2013. Previously, He served as the Director of the Maccabi Health Services in East Jerusalem. Being responsible for the quality of clinical care in his region, Dr. Kassem was active in promoting the health of the population and raising public awareness of important health issues. In addition to his work at Maccabi, Dr. Kassem was a Senior Endocrinologist and the Director of the Endocrinology Laboratory at Hadassah hospital.
Dr. Kassem was actively engaged in training the next generation of physicians through his academic activity within the Hebrew University and Hadassah Medical School and now at the Technion - Israel Institute of Technology. Dr. Kassem holds both MD and PhD degrees from the Hebrew University, an MPA from Harvard University through the Wexner Fellowship, is a lecturer at the Technion - Israel Institute of Technology, and is board certified in Internal Medicine and Endocrinology.
Sameer is married to Atheer and they have three children.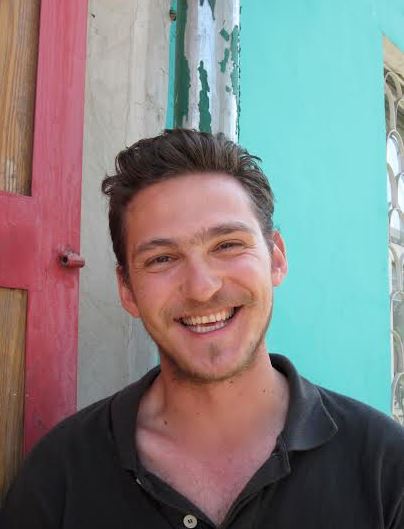 Zaki Djemal (Press Officer)
is the Founder & Managing Partner of fresh.fund- Israel's first university-focused venture capital fund. fresh.fund invests in early-stage tech companies founded by students, academics and recent grads across Israel's leading academic institutions. It also helps forward-thinking colleges and universities launch and manage their own in-house venture funds on campus. Previously, Zaki was co-founder and CEO of an e-commerce platform for independent fashion brands that was among the most popular in the Brazilian App Store. He was Regional Director for IsraAID in North America, responsible for the organization's partnerships with donors, foundations, and private stakeholders and served as the Logistics Officer on Relief Mission to earthquake-ravaged Haiti. Zaki is a proud member of the Schusterman Foundation's ROI community and serves on the boards of the Harvard Club of Israel, Tevel bTzedek and Kulna Yerushalayim, which operates "Jerusalem Double", Jerusalem's first backgammon league for Jews and Arabs. He graduated with honors from Harvard College where he studied Behavioral Economics.